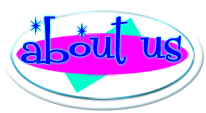 Established in 2004, Rita's Retros is primarily an eclectic mix of vintage collectibles and other items, from the 1940s - 1990s: ashtrays, barware, kitchenware, jewelry, playbills, etc. and books! cook books, fiction, plays. there are no hard and fast rules here. You might find a play from 1940, an apron from the 1950s, a perfume bottle from yesterday. each item is true to its era*; to the best of our knowledge, we have few reproductions (and these items are indicated as such). Most of our items are in good to very good condition. we basically try not to sell anything we wouldn't like to buy. And although we do a lot of research, we are not experts; just some people who one day realized that our apartments could either hold our stuff or us. We are named in memory of H.J.'s mom, Rita.
*Exceptions include our originals, naturally.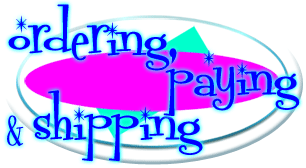 Please send your order to: johnnyandlola@ritasretros.com.
Place the name of your item in the subject line. (If you are selecting more than one item, simply list the rest in the body of your note). And do give us your zip / postal code, so that we can calculate the shipping cost for you. We will promptly notify you of final price and confirm receipt of your order. once payment has been received (and cleared), we will then, without haste, send your order. of course, we will also contact you when your item ships.
We accept domestic cheques and money orders payable in United States funds. Please make them payable to:
H.J. Saunders
Post Office Box 6452
Jersey City, New Jersey 07306.0452
Rita's Retros also accepts PayPal. Please contact us first with your zip / postal code information and we will happily send you a Paypal invoice.

Your items will be shipped either via United Parcel Service or United States Postal Service, whichever is the least expensive. (BTW: Items mailed through the USPS will most likely be sent first class mail with insurance). Shipping rates will be quoted at the time of your order. Please note: international orders may take a bit longer to process.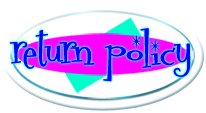 All items are sold as is, and are non-returnable. Please know that we have done our level best to provide very good photographs and describe every flaw. So we encourage you to ask plenty of questions before buying. We are only too happy to send additional photographs, sleeve measurements, whatever additional information you may need.